Yes, I know I talk about the weather a lot, but that's because I live in Michigan and winter sucks! March was looking real good, but here we are in April and we have SNOW on the ground! *sob*
Enough of that. How about something more pleasant, eh?
First, BOUGHT BY THE ALIEN is publishing on Kindle as we speak. Hopefully it'll go live within the next 24 hours. I've included CLAIMED as a bonus novel for the first three months and put it in KindleUnlimited. So all you KU customers can read both for free.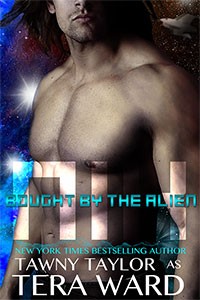 Nik Nyuth has come to the infamous Asteroid 6969 to sample every depraved pleasure he can.

Shaya Maureau is desperate to leave the lawless asteroid. But, she can't afford to buy her freedom.

You know where this is going…right?

Maybe. Maybe not!

Surrounded by evil, she trusts no one, especially alien customers. But the moment they meet, Nik is spellbound by the mysterious dancer.

He wants her.

Only her.

All of her.

And he's willing to buy her freedom to have her.

But if she accepts, will she be merely trading one brutal owner for another?
Also, letting you all know I have a couple of Kindle Countdown Deals coming.
1. CLAIMED $0.99 (regular price $4.99) April 30-May 7 (Amazon US)
2. COMPROMISING POSITIONS $0.99 (regular price $4.99) April 22-29 (Amazon US)
Please grab those deals when they come up, share them on twitter/FB/wherever. Help a girl out. I'm begging here.
Now, how about some more deals?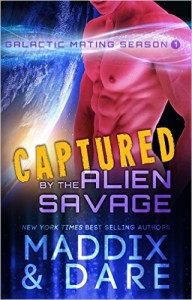 A funny, sexy alien romance by bestselling authors Marina Maddix and Flora Dare!
$0.99/KindleUnlimited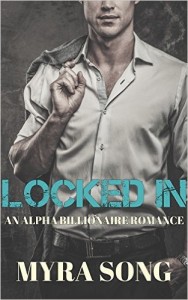 Like your billionaires alpha and their women curvy? Grab this novella now. You won't be disappointed! But be warned: you're going to be looking for the next book in the series as soon as you're finished!
FREE! (one day only!)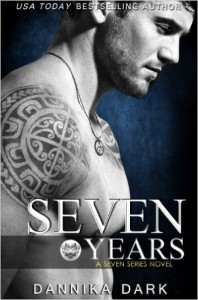 Seven Years is a well-crafted, bestselling, award-winning, book that launched a HUGE bestselling series! Action, suspense, politics, a likable heroine, a sexy alpha lead, and of course, romance!
$0.99