So, I've been busy lately. Writing. Publishing. Launching a new giveaway. You know, that kind of thing. Want to hear more?
Writing-wise, I've been focusing on the new series of insta-love novellas I'll be publishing under the pseudonym Avery Kaye. Why the name change? Because these stories are a little lighter than Tawny's books. With compact plots, insta love, your fave romance tropes, and LOTS of sexy times, these books are for a one-shot (one-handed), one-night reader. I hope you'll give the first one a shot! It's a sizzling rock star bad boy romance. Deets below.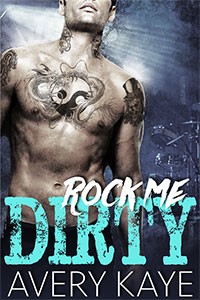 Are you looking for sexy, cheesy bad boy insta-love stories that'll make your Kindle melt?
Looking for something short but satisfying, with a hero who deserves his happily ever after and would never cheat on his woman?
Look no further! Avery Kaye promises to deliver exactly what you want! Short brimming-to-the-top-with-tropes reads with plenty of sexy times and to-die-for heroes who make sure their women are satisfied…in all ways.
Twenty effing years I've given my fans, my agents, my band members–everyone but me–what they wanted. I gave them everything I had. But I can't anymore. I'm dead inside. There's nothing left to give. Until I see her. The girl wearing wings. White. Angel wings. She turns to me and her eyes find mine. And a blast of electricity rips through me. And I feel it. I feel the music like I haven't in years.
I don't know a thing about her. At least, I don't know things that don't matter. Her name. Where she lives. All I know is that she has somehow ignited that fire in me again.
She's my angel. My siren. My salvation. Mine.
There's only one problem–she doesn't know it yet.
Warning: this sizzling story of insta-lust comes with an extra dose of cheese. If you're expecting a deep, philosophical read, try Hermann Hesse.
$0.99/KindleUnlimited
BUY/BORROW LINK: http://amzn.to/1sCmDwK
*****
Next, I'd love to share a few deals for some friends. This is done as a personal favor to the authors, not because I'm looking for any benefit–other than the satisfaction of knowing I've helped out a fellow writer or two. If you like what you see, I encourage you to check them out. I personally guarantee they are all great books, written by fantastic authors.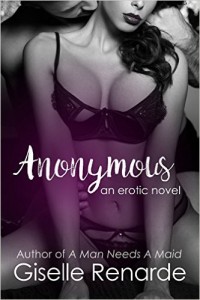 "What kind of wife dreams of watching her husband with another man?"
$0.99/KindleUnlimited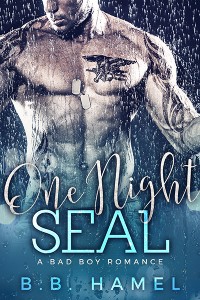 "He took me from the mob, and now he's going to keep me."
$0.99/KindleUnlimited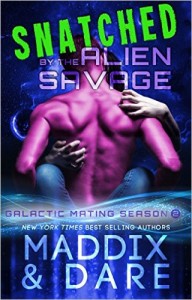 "Love? That's for suckers."
$2.99/KindleUnlimited
Did someone mention a giveaway?
In an effort to attract some fresh subscribers to my Bad Boys of Romance Book Blog (that's a mouthful, eh?) newsletter, I've launched a giveaway. The prize: A Kindle Fire 7″. Entering is easy! You must sign up to receive my Bad Boys newsletter. Bonus entries can be claimed by liking my Bad Boys Facebook page or sharing and commenting on the daily Bad Boys post. I hope everyone who is not a current subscriber will give it a shot! Already a subscriber? I would be SUPER grateful if you'd share the giveaway to your Facebook friends. The post is HERE: https://www.facebook.com/badboysofromanceblog/posts/1709340432653286
Please, please, please share it! I'm trying to build this newsletter because it will provide so many benefits to so many authors! Please.
If you aren't already a subscriber, you can enter the giveaway below. It's easy peasy. Enter your email addy and click Enter. Done. If you want bonus entries, you can claim as many as you like.
******